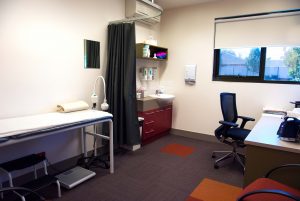 Central Clinic is a mixed billing practice.
Excluding evenings (after 6pm) and weekends, bulk billing for consultations is available to pensioners, healthcare card holders and children under 16 years of age.
Your card needs to be sighted and updated before bulk billing will apply.
Appropriate appointment types and duration
We understand that your medical needs are as individual as you are. When booking appointments please advise reception with the type of booking so the correct length and type of appointment is made for you.
Need a longer consultation? Our team can help you book a longer appointment time with your medical practitioner for:
Multiple issues to discuss
A complex problem
Surgical procedure
Medical
Vaccinations
Immunisations
Travel medicine
Preventative healthcare (e.g. Diabetes or a chronic illness)
Mental health
Skin checks
We appreciate your time is valuable and if the doctors are running behind our friendly reception staff will do their best to advise you if there is an unforseen delay. Emergencies will always be given priority.
If you are a walk in patient with a medical emergency, our team will initiate a triage process where a Practice Nurse will see you and the first available Medical Practitioner when required.
We give priority to patients who have booked appointments over those who walk-in. If you are a non-urgent walk in patient, you will be offered the next available appointment time.  If you prefer to wait to be seen, the duration may be longer than desired depending on availability. Please call us before you arrive to ensure you get an appointment time that suits you.
We understand that sometimes you may not be able to attend your appointment. Please let us know as early as possible to avoid any non-attendance fees.
Telephone
Bookings can be made by calling Warragul reception on (03) 5622 3377 or Drouin reception on (03) 5625 5044.
Online
Available for both Drouin and Warragul sites. This is offered for existing patients only.
Online bookings are for standard consultations of 15 minutes only.
Although you can view appointment availability, prior to making a booking you will need to register on the system.
You will need your email address, Medicare card number and a mobile phone number to complete this registration.
You can also register family members under your registration.
Once you have registered and logged in to the system, you can choose appointments by date, time and by doctor up to two weeks in advance.
A confirmation email will be sent to your registered email address. You must check for this confirmation to ensure your appointment is locked in.
Consultations longer than 15 minutes must be booked with reception staff.
Online appointments can be cancelled by logging in and following the prompts, or by contacting reception staff.
A minimum of three hours' notice is required for cancellations in order for the appointment to be offered to other patients.