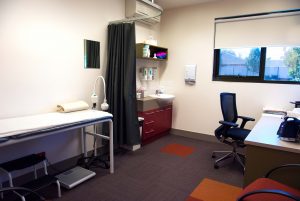 Central Clinic is a mixed billing practice.
Excluding weekends, bulk billing for consultations is available to pensioners, healthcare card holders and children under 16 years of age.
Your card needs to be sighted and updated before bulk billing will apply.
Appropriate appointment types and duration
We understand that your medical needs are as individual as you are. When booking appointments please advise reception with the type of booking so the correct length and type of appointment is made for you.
Need a longer consultation? Our team can help you book a longer appointment time with your medical practitioner for:
Multiple issues to discuss
A complex problem
Surgical procedure
Medical
Vaccinations
Immunisations
Travel medicine
Preventative healthcare (e.g. Diabetes or a chronic illness)
Mental health
Skin checks
We appreciate your time is valuable and if the doctors are running behind our friendly reception staff will do their best to advise you if there is an unforseen delay. Emergencies will always be given priority.
If you are a walk in patient with a medical emergency, our team will initiate a triage process where a Practice Nurse will see you and the first available Medical Practitioner when required.
We give priority to patients who have booked appointments over those who walk-in. If you are a non-urgent walk in patient, you will be offered the next available appointment time.  If you prefer to wait to be seen, the duration may be longer than desired depending on availability. Please call us before you arrive to ensure you get an appointment time that suits you.
We understand that sometimes you may not be able to attend your appointment. Please let us know as early as possible to avoid any non-attendance fees.
Telephone
Bookings can be made by calling Warragul reception on (03) 5622 3377 or Drouin reception on (03) 5625 5044.
Online
Available for both Drouin and Warragul sites. This is offered for existing patients only.
Online bookings are for standard consultations of 15 minutes only.
Although you can view appointment availability, prior to making a booking you will need to register on the system.
You will need your email address, Medicare card number and a mobile phone number to complete this registration.
You can also register family members under your registration.
Once you have registered and logged in to the system, you can choose appointments by date, time and by doctor up to two weeks in advance.
A confirmation email will be sent to your registered email address. You must check for this confirmation to ensure your appointment is locked in.
Consultations longer than 15 minutes must be booked with reception staff.
Online appointments can be cancelled by logging in and following the prompts, or by contacting reception staff.
A minimum of three hours' notice is required for cancellations in order for the appointment to be offered to other patients.
Reminders
We send reminders to prompt you about your booked appointment or to encourage you to make an appointment. Reminders help manage and encourage your preventative health care.
An SMS or a letter is sent for:
Your scheduled appointment. (For all patients that did not reply to the 1st appointment reminder SMS, a 2nd SMS run is done as a friendly reminder in the afternoon for following days appointments. Patients who have made their appointment after the 1st SMS run went out will receive their SMS reminder for the following day in the 2nd SMS run).
Clinical reminders: if you are due for an immunisation, routine screen such as CST, mammogram or skin check.
Results follow-up reminders (we may attempt to contact you more than once if you have not made an appointment).
Becoming a patient of the clinic infers your consent to communications and that your wish to be excluded from communications needs to be lodged with reception.
If you do not wish to receive reminders via SMS. You can Opt-Out of this service at any time by replying STOP.
Replying STOP will stop all types of SMS's (including clinical reminders and results follow up reminders). Clinical reminders and results follow up reminders are sent as a letter.
Should you expressly opt-out at reception or over the phone, a receptionist can assist you with the types of reminders you would like to opt-out of.
Communication Policy
Patients please be advised that:
email and SMS communication is not a substitute for a direct consultation with a doctor;
email and SMS communication is not monitored in the same manner as telephone communication. Therefore, it may take up to 7 days to receive a response to a request;
requests for prescriptions or referrals cannot be made by email or SMS. Such requests can only be made via the Central Clinic online script renewal and referral request webpage or face to face in a consultation with a doctor;
if a matter is urgent, patients must telephone the practice to make an appointment
If patients contact the clinic via email, please be advised that communication via email is not monitored on a regular basis and any health related information needs to be discussed via a phone call to the practice.
General emails do NOT use secure encryption. Therefore, it is possible that any message you send us could theoretically be read by a third party. For this reason we strongly recommend you do not use email to provide us with confidential or sensitive information.
How to communicate with Medical Practitioners
We understand how important the trusted relationship you have with your Medical Practitioner is to you and your family. If there are reasons why you cannot attend our clinic to see your Medical Practitioner face-to-face, you may wish to call them.
It is important to note that our Medical Practitioners are unable to accept calls whilst consulting, unless it is an emergency.
As you can appreciate our doctors are busy attending to other patients and returning a phone calls inbetween appointments is not usually possible if they want to be on time for their next patient. If your call is deemed urgent, you will be put through to a nurse as a part of our triage service.
For all other matters of a non-urgent nature, our friendly reception team will notify your Medical Practitioner by internal electronic communication of your call so that the Medical Practitioner can advise of appropriate action to be taken. e.g. A return phone call from our Practice Nurse. Central Clinic aims to have all calls returned on the day received (unless your Medical Practitioner is not consulting that day). On some occasions, there could be a delay that is beyond our control due to unforeseen circumstances.